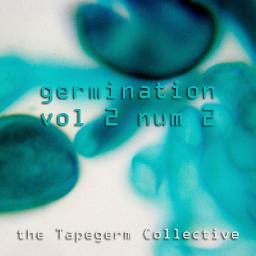 We have begun a collective source drop for June 2016. Just go to the new forum topic and add your own source audio and loops to the collection. We'll compile them onto archive.org after the end of each month.
Somebody should get a spanking.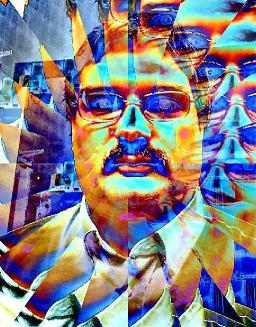 What is music? What is a song (track?). The popular culture and masses seem to have their own ideas of what these questions refer to. Most of the time, this comes from what they have been brainfed by the establishment and/or what their friends or peers consider it to be. Those of us on the Fringe or in touch with the infinite universe have very different answers and interpretations to these questions. Sound as Art and Sound as Sculpture. Is a verse needed? Is a beat needed? No, these are elements that may be used but not conformed to. There is literally an infinite sound pallet in front of you physically, digitally, and in your mind. Use it as you wish.
Category:
Music
Duration:
00:04:46
Description:
A cutup of the Tao Te Ching, and a TXT file on How to Phreak txt to speech. Additional voice loop supplied by Jeremy Gluck. Credits: Jeremy Gluck, Volpuginaex
Category:
Music
Duration:
00:03:53
Description:
Tapegerm.com artists collaborate to create bloody good remix.
Video: Love At First Bite.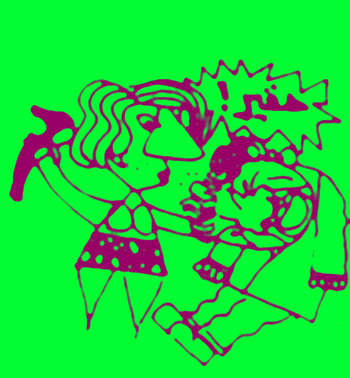 Listeners Like Washes, Floshes, Clunks, Wunks, Samples, Damples?  Listeners like SHARPNESS OF FORMULATION.  Why not turn YOUR windshield wipers on?  Click the pic below and go...

Wanna taste The Machine Economy?  Here:
Category:
People & Blogs
Duration:
00:06:10
Description: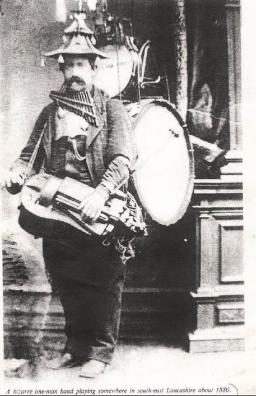 I just joined the Weird Instruments Tribe group on Facebook.
Find it here:https://www.facebook.com/groups/WeirdInstrumentTribe/
It's admin'd by Travis Johnson whom I know from posts in various groups, experimental musician and artist.
Description: A group to celebrate, discuss and share unusual approaches to traditional (or invented) musical instruments or visual instruments.......
THINK: preparations of traditional instruments...........unusual recording techniques for said instruments..........invention of new instruments.............altered tunings............alternate playing techniques.........resources for creativity..........resources for listening........musical philosophy............THINK!!!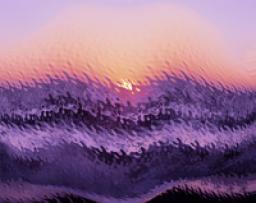 1980's Avant Garde Composers DISISM just recorded a brand new unpredictable sonic adventure in the dank of Kansas May. 
Click To Listen?


Click To See Psych Video From The Album?


Thanks for your attention...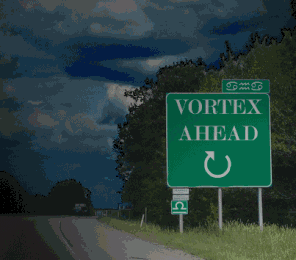 Experimental Cut Ups From Cassette Culturalists. Five unique transformations of a single improv.  Think "William Burroughs."  Think "John Cage." Sonic explorers from the 1980's gather in the erratic light of the 21st Century. It's Online, On CDR, On Cassette. Curious?  Click The Pic Below And Go

Latest Comments
On 12/05/18 12:54:36PM Regarding Revolution 999, @Jake Dundalli said: Almost all adult people are working as priestess in different churches. They look quite adorable in those costumes. And combination of

http://www.jacksonwhitewaterrafting.com/

printing and color selection is also good in their dresses. People appoint them for performing different duties.
---
On 12/04/18 10:28:49PM Regarding Revolution 999, @Jake Dundalli said: The offer of getting slim fit shirt with discount is extremely attractive one. The checkboxes styling with black grey color is perfect one. The listed small

https://www.palmtreeremoval.net/

with this shirt is also helpful for me. Please share some discounted tops in future.
---
On 12/04/18 09:32:46PM Regarding Revolution 999, @Jake Dundalli said: What is your mean by spring break on budget? People in spring season need to spend something extra, because this is moderate weather and best for

https://www.anaheimtreecare.com/

article writing. So, it is impossible to put us in limits in that season.
---
On 12/03/18 11:26:26AM Regarding Revolution 999, @Jake Dundalli said: This is best decoration piece you can put different flowers and also put palnts in this pot. You can easily move this

australian-writings.org

service pot from one place to another. It is very easy to make this pot at home you need easy material for this pot.
---
On 11/18/18 08:11:30PM Regarding BF Baker's Recording Studio, @Jake Dundalli said: We come to know about BF Baker's Recording studio. This studio was being visited by

essayontime

and people are entering in this studio for the recordings of their music and songs. There are perfect arrangements for people to record music very well.
---
---
On 12/15/16 01:55:38PM Regarding Review: CGoffIII's Genre Party, @CIIIGoff said: Glad you enjoyed the show, Mr. Mime! Many thanks for sharing the positive words with your readers too. I know this album would not be the way it is without Tapegerm, and I offer you my sincerest gratitude and respect for keeping this site alive! May 2017 bring you and the rest of us many creative moments.
---
New Source Files
not logged in
Log in to access tapegerm source files.