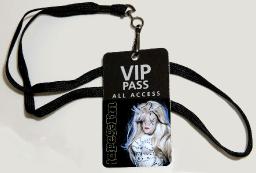 You may notice a change to the blogs and videos appearing here on Tapegerm's front  page. After dealing with a fairly steady spewing of spam, we've made the front page blog list show only artists who are collaborating and otherwise participating with us. Historically, that's determined by whether or not you upload a composition utilizing one or more source files you might find provided via any of the many projects on Tapegerm. You're considered a collaborator if you also just create collaboration projects in which we can participate.
Spam is considered anything posted by anyone who is not otherwise collaborating with us. Tapegerm is strictly a labor of love by everyone involved so you may find spam by artists only attempting to promote themselves or by bottom-feeding content trolls. Neither activity is productive here.
While we don't feel any obligation to do so, be forewarned that on any given day, profiles that contain content without having otherwise collaborated here will be deleted without warning -- the entire profile and its content. 
Now, go visit a project page and collaborate. It's good for the soul and a splendid time.
July's Audio Bomb will be armed at the end of the week and launch on archive.org so Blind Mime has added a few stems from a new song just completed called Change Your Space. There are guitars and keys to use as you please.
The Audio Bomb project is open to everyone to drop source sounds into. Just drop them as attachments to a comment at the page link above. Everything is packaged and archived at archive.org each month.
Jeeze...  Somebody's been soooooooo bad, I bet they're not gonna get any Christmas presents this year.
Category:
Nonprofits & Activism
Duration:
00:02:08
Description:
...
Samaritá Song by Paulo GABRIELLESCHI.

P a u l o G a b r i e l l e s c h i ´ s
i n F u s i o n e d g a b a c a d a b r A r k e s t r a
Category:
Nonprofits & Activism
Duration:
00:06:54
Description:
"ANDA JUNTEMOS NOSSAS FORÇAS - AJUNTEMOS TODOS ESSES ÁTOMOS SOLTOS - EM FAVOR DO MOMENTO MÁGICO - RESTA SABER SE ESTAREMOS APTOS - SENÃO DESCANSAREMOS DEPOIS DO CASARIO... - NA SOMBRA DA ÁRVORE - COM CARRO DE BOI GEMENDO AO LONGE..
A BELA DO REGATO - É UM PRÊMIO DEPOIS DE UM DIA DE TRABALHO DURO - SANFONA DESMAIADA ESPERA O ENTARDECER SEMÂNTICO ..
By don campau, 2016-06-30
I was involved in Tapegerm for several years sometime ago. I released a few albums of the tracks I did with the TG members. You can see those and my full catalog here: http://lonelywhistle.doncampau.com
I am thinking about making some new Tapegerm pieces if I get the time. It's all about the time, isn't it?
Category:
Music
Duration:
00:02:54
Description:
composed by Bryan Baker, chime from the album Sharpness of Formulation by Charles Rice Goff III and Michael LaGrega, creative commons non-commercial. Tapegerm Project-19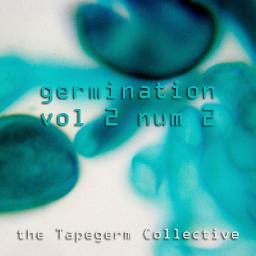 We have begun a collective source drop for June 2016. Just go to the new forum topic and add your own source audio and loops to the collection. We'll compile them onto archive.org after the end of each month.
Somebody should get a spanking.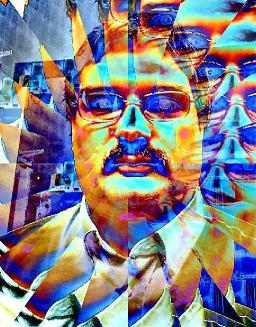 What is music? What is a song (track?). The popular culture and masses seem to have their own ideas of what these questions refer to. Most of the time, this comes from what they have been brainfed by the establishment and/or what their friends or peers consider it to be. Those of us on the Fringe or in touch with the infinite universe have very different answers and interpretations to these questions. Sound as Art and Sound as Sculpture. Is a verse needed? Is a beat needed? No, these are elements that may be used but not conformed to. There is literally an infinite sound pallet in front of you physically, digitally, and in your mind. Use it as you wish.
Latest Comments
On 09/17/16 03:49:18AM Regarding We're Going Over, @CIIIGoff said: BB! Your commentary is a refreshing splash of positive reinforcement, thanks much, and I'm very glad you dig.
---
On 09/16/16 01:04:01PM Regarding We're Going Over, @Blind Mime Studios said: Fantastic, man! Brilliant idea of remaking this, and your "disturbing" twist puts a delightful spin on the craziness we find ourselves in.
---
On 09/09/16 03:00:45AM Regarding The Human Protractor, @CIIIGoff said: Thanks for the positive reinforcement, Mr. B! Yes, I think there is a bit of variation on a style going on here. I'll add that I've come back to Tapegerm in the last few months, deserted as it sadly appears to be these days, because since 2002 or so, many of my best works have been sculpted at Tapegerm. There's something about being able to plug in strange, modified sources into my compositions that forces me to think in new ways. Thanks much for keeping this precious candle lit!
---
On 09/08/16 11:09:06AM Regarding The Human Protractor, @Blind Mime Studios said: Dadaist Carnival is right -- love it. Fits in with what I've been hearing you do here of late too. I like hearing these pieces developing this way. I don't know if that's any intension, but I like the variation on a style as it were; if that makes any sense.
---
---
---
On 07/31/16 02:14:55PM Regarding Tapegerm Audio Bomb July 2016, @home said: Ambient restaurant conversation from surrounding tables. If you listen closely there's a guy at the table next to us monopolizing their discussion of political issues.
---
New Source Files
not logged in
Log in to access tapegerm source files.