George Orwell Meets 2017's USA
Ride The Train Of Dissonance To "Untopia"
Our hero, Glarmen Glamours, takes on today's Big Brother with sound collage and dramatic electro-acoustical vigor.
Curious? Click the Pic Below and Go:
The first review is already in (quote Gerbil Bliss...)
The perfect soundtrack to Washington crazy. Tired of trying to apply logic to the sh*t going down in our federal and state governments? Here's a soundtrack of a response. The Universe help us all! Enjoy while we still have an open Title II regulated Internet.
Category:
Science & Technology
Duration:
00:04:05
Description:
I shot this video during "Invention Day" at Allye's elementary school and then put this together with my song "I Love My Machine". Music & lyric by Bryan Baker with loops by The Tapegerm Collective.
http://www.tapegerm.com
. More music @
http://www.homemademusic.com
.
It's a Genre Party , produced by C. Goff III.  It's for people who like Art Rock, Sound Collage, Electronic Music, Dadaism, Thought-Provoking Ideas, and A Not-For-Profit Attitude. Thanks to all you Tapegermans who "contributed" to the project! Curious: Click The Pic Below And Go...


Happy New Year Everybody.
I'll be working on a new album over the course of the next few months here on Tapegerm. I've thought about doing this of on and on for quite some time. Maybe it's just a matter starting, as is usually the case with anything creative.
I'm taking a page from Ken Clinger's book and will be writing a kind of Creative Log as I go. We'll see how that goes. Wish me luck.
I'm in Atlanta, Georgia, for a 3-day conference for work. I'm the Creative Services Director at an AlphaGraphics in Salt Lake City. I'm the technical guy in the shop and now we're getting into a new software world (XMPIE) so I'm at the International User's Group conference here.
I'm crazy busy at the real job, so I'm not sure why I'm thinking I can embark on any kind of creative venture, but on the plane I was playing around with music apps on an iPad and was thinking it would be fun to do something new; at least new for me.
So we'll see how it goes and we'll see you next time.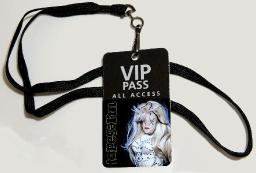 You may notice a change to the blogs and videos appearing here on Tapegerm's front  page. After dealing with a fairly steady spewing of spam, we've made the front page blog list show only artists who are collaborating and otherwise participating with us. Historically, that's determined by whether or not you upload a composition utilizing one or more source files you might find provided via any of the many projects on Tapegerm. You're considered a collaborator if you also just create collaboration projects in which we can participate.
Spam is considered anything posted by anyone who is not otherwise collaborating with us. Tapegerm is strictly a labor of love by everyone involved so you may find spam by artists only attempting to promote themselves or by bottom-feeding content trolls. Neither activity is productive here.
While we don't feel any obligation to do so, be forewarned that on any given day, profiles that contain content without having otherwise collaborated here will be deleted without warning -- the entire profile and its content. 
Now, go visit a project page and collaborate. It's good for the soul and a splendid time.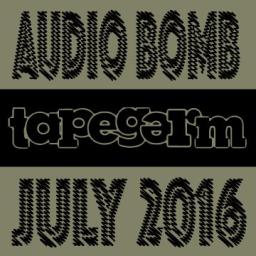 July's Audio Bomb will be armed at the end of the week and launch on archive.org so Blind Mime has added a few stems from a new song just completed called Change Your Space. There are guitars and keys to use as you please.
The Audio Bomb project is open to everyone to drop source sounds into. Just drop them as attachments to a comment at the page link above. Everything is packaged and archived at archive.org each month.
Jeeze...  Somebody's been soooooooo bad, I bet they're not gonna get any Christmas presents this year.
By don campau, 2016-06-30
I was involved in Tapegerm for several years sometime ago. I released a few albums of the tracks I did with the TG members. You can see those and my full catalog here:http://lonelywhistle.doncampau.com
I am thinking about making some new Tapegerm pieces if I get the time. It's all about the time, isn't it?
Category:
Music
Duration:
00:02:54
Description:
composed by Bryan Baker, chime from the album Sharpness of Formulation by Charles Rice Goff III and Michael LaGrega, creative commons non-commercial. Tapegerm Project-19
Latest Comments
---
On 12/15/16 01:55:38PM Regarding Review: CGoffIII's Genre Party, @CIIIGoff said: Glad you enjoyed the show, Mr. Mime! Many thanks for sharing the positive words with your readers too. I know this album would not be the way it is without Tapegerm, and I offer you my sincerest gratitude and respect for keeping this site alive! May 2017 bring you and the rest of us many creative moments.
---
---
On 11/21/16 06:48:27PM Regarding We're Going Over, @CIIIGoff said: Gabriel, very glad to read your words of encouragement, glad you dig. Yes, Zappa, The Residents, MIDI scores... all friends of my ears. Of course, your contribution helped make this what it is too, thanks so much! I like your "Come Join Our Forces" video... great uses of light, reflection, water, AND sound. Keep up the good work.
---
---
On 11/14/16 03:06:54PM Regarding Working on new Tapegerm Album, @CIIIGoff said: Looking forward to your new album Bryan! I'm almost done with mine now; but it's going to have a couple of non-Tapegerm pieces on it too (two of ten). Good luck with the sculpting.
---
On 09/17/16 03:49:18AM Regarding We're Going Over, @CIIIGoff said: BB! Your commentary is a refreshing splash of positive reinforcement, thanks much, and I'm very glad you dig.
---
New Source Files
not logged in
Log in to access tapegerm source files.